Twitter CEO, Jack Dorsey has shown his support for the ongoing #EndSARS protest, against police brutality and extra judicial killings in Nigeria.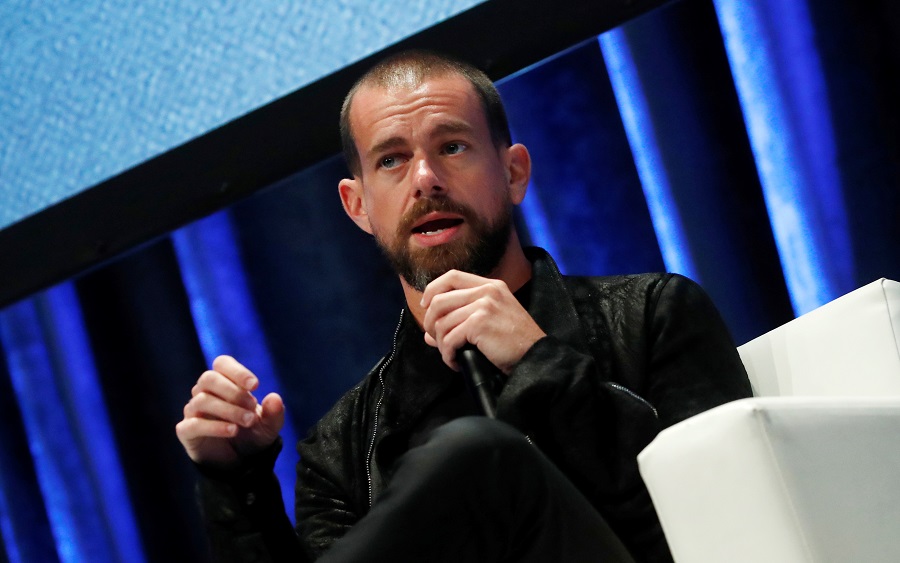 The American technology entrepreneur, who joins the increasing list of international personalities to support the clamor against the misdoings of the infamous police unit, in his tweet support donations to the cause, from different parts of the world.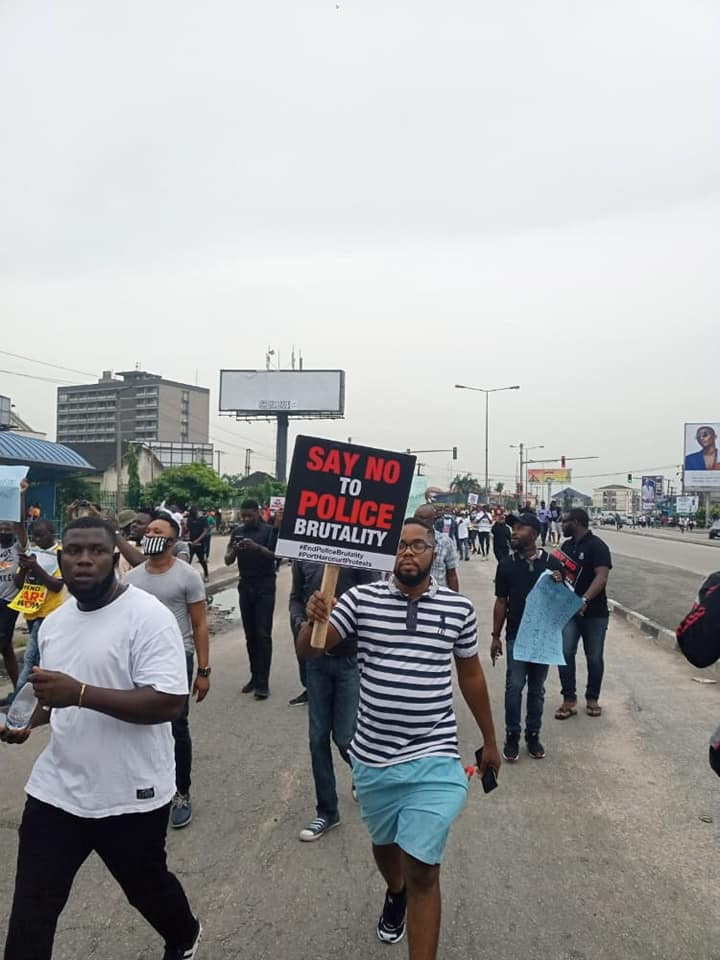 Jack enjoined all concerned to make donations via Bitcoin to support the patriotic Nigerian youths.
In his words,
"Donate via #Bitcoin to help #EndSARS"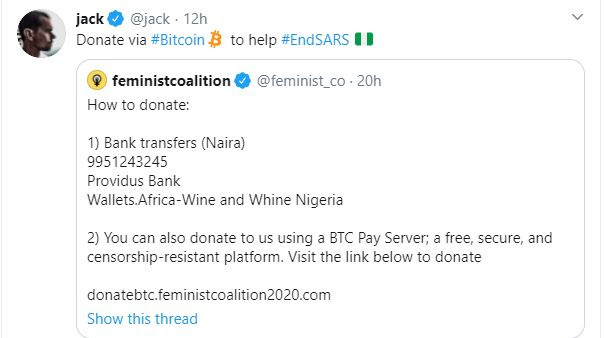 #EndSARS is a social movement in Nigeria that started on Twitter calling for banning of the Special Anti-Robbery Squad, a unit of the Nigerian police force.
However, the relentless effort of the protesters led to the disbandment of SARS by the Inspector General of Police on Sunday, but Nigerians have continued the EndSARS protest in different parts of the country, despite the announced disbandment.
Meanwhile, the IGP, Mohammed Adamu, has set up a new Police outfit to take over from the disbanded Special Anti-Robbery Squad of the Nigerian Police Force.
The new unit will be known as Special Weapons and Tactics (SWAT) Team and will fill the gaps arising from the dissolution of the defunct SARS.
The new police unit has again stirred controversy, with many Nigerians calling for the immediate dissolution.