A nursing mother has been spotted joining the #EndSARS protest with her daughter earlier today and a video recording shows her giving a quite moving speech while protesting.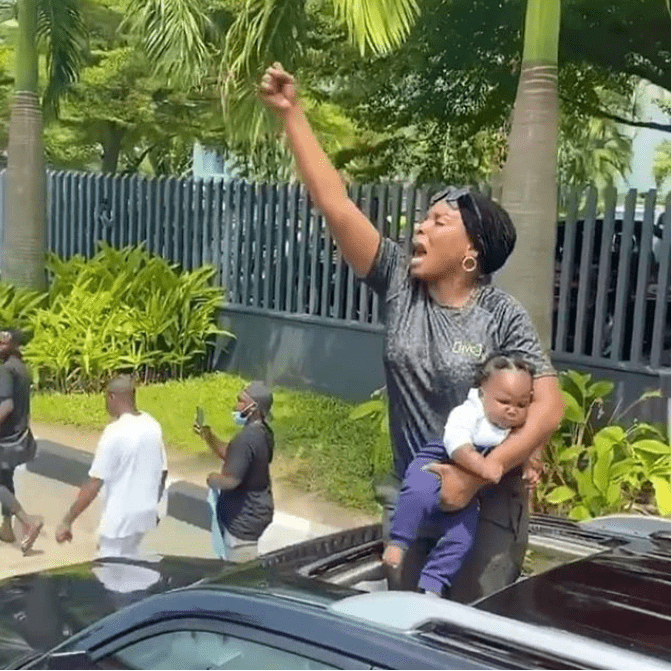 The mother is seen standing in a car through the open roof with her daughter in her arm. Speaking up, she asked how she can explain to her daughter that in her country, drunk men hold guns and it's not unusual to see a police officer smoking while on duty.
She also stated that she has suffered in this country and she doesn't want the same for her daughter, therefore she protests for a better future.
Watch the video below,